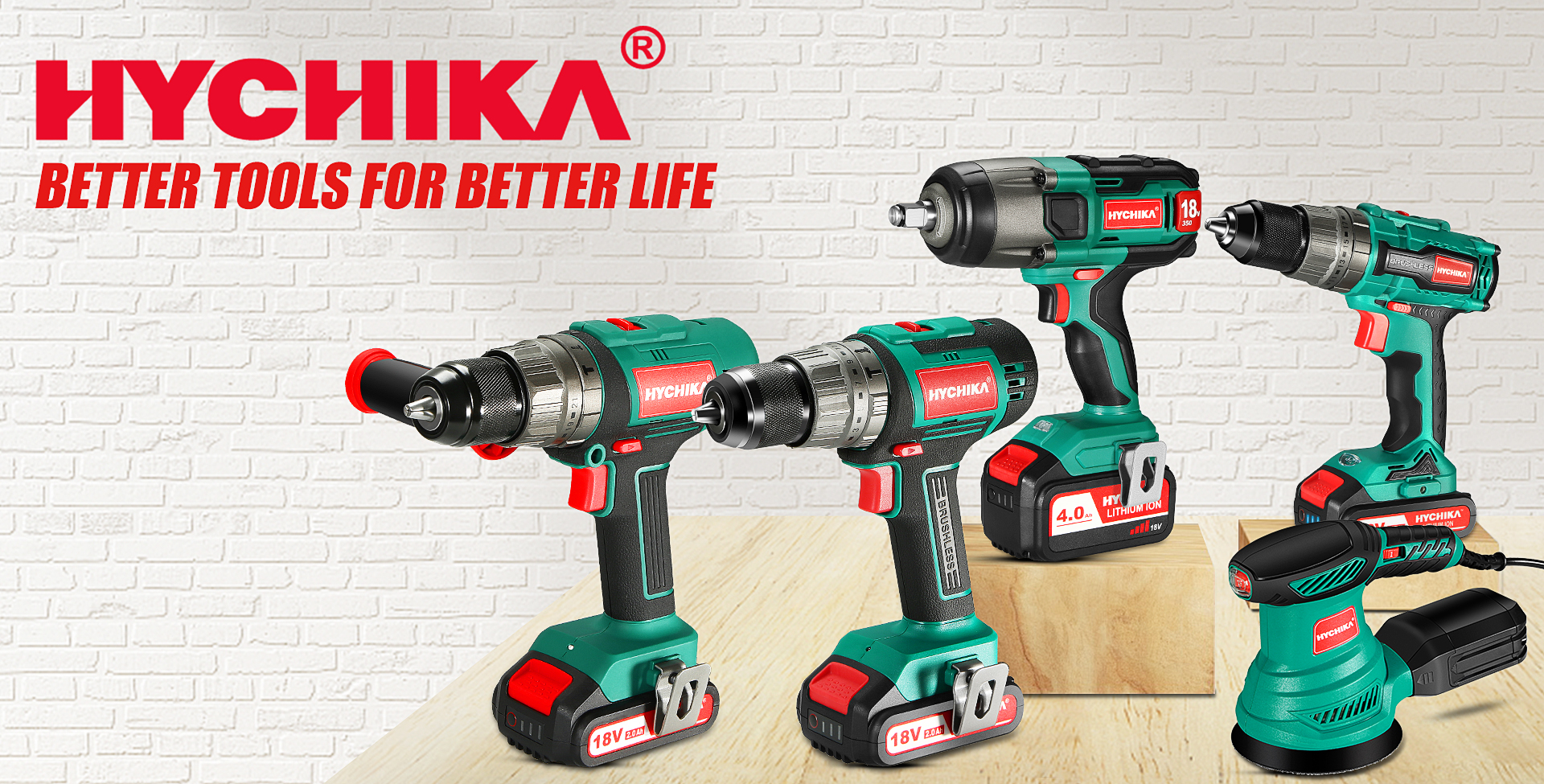 HYCHIKA – BETTER TOOLS FOR BETTER LIFE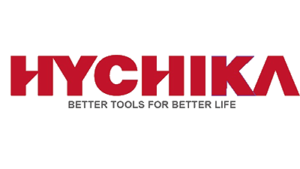 HYCHIKA – BETTER TOOLS FOR BETTER LIKE
 I migliori strumenti HYCHIKA sono sempre dedicati a creare una vita migliore per voi. HYCHIKA si concentra sulla tecnologia e sugli strumenti potenti. La tecnologia crea energia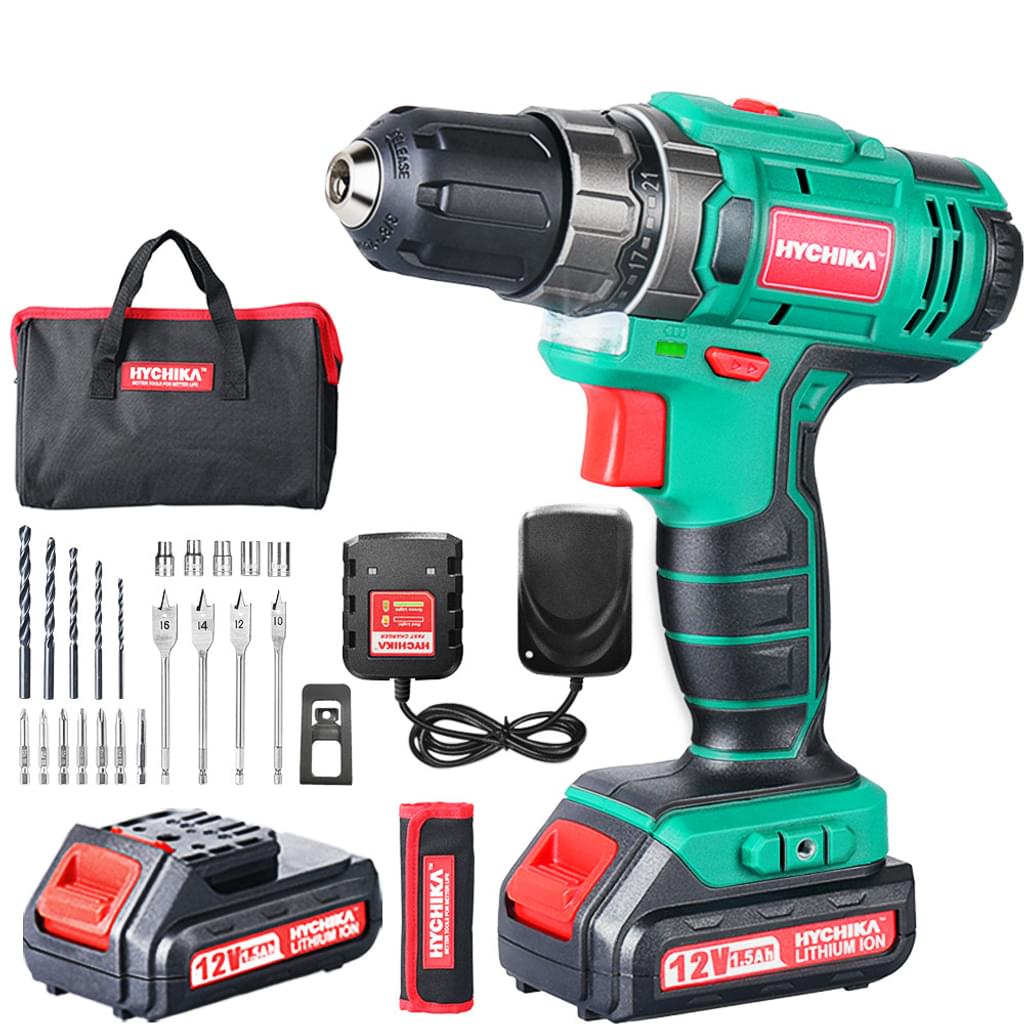 HYCHIKA Akku-Schraubendreher 12 V 30 Nm, max.
21 + 1 torque settings and a charger for quick charging: The cordless drill has 21 torque settings and one drill setting. The maximum torque for screwing is 30 Nm.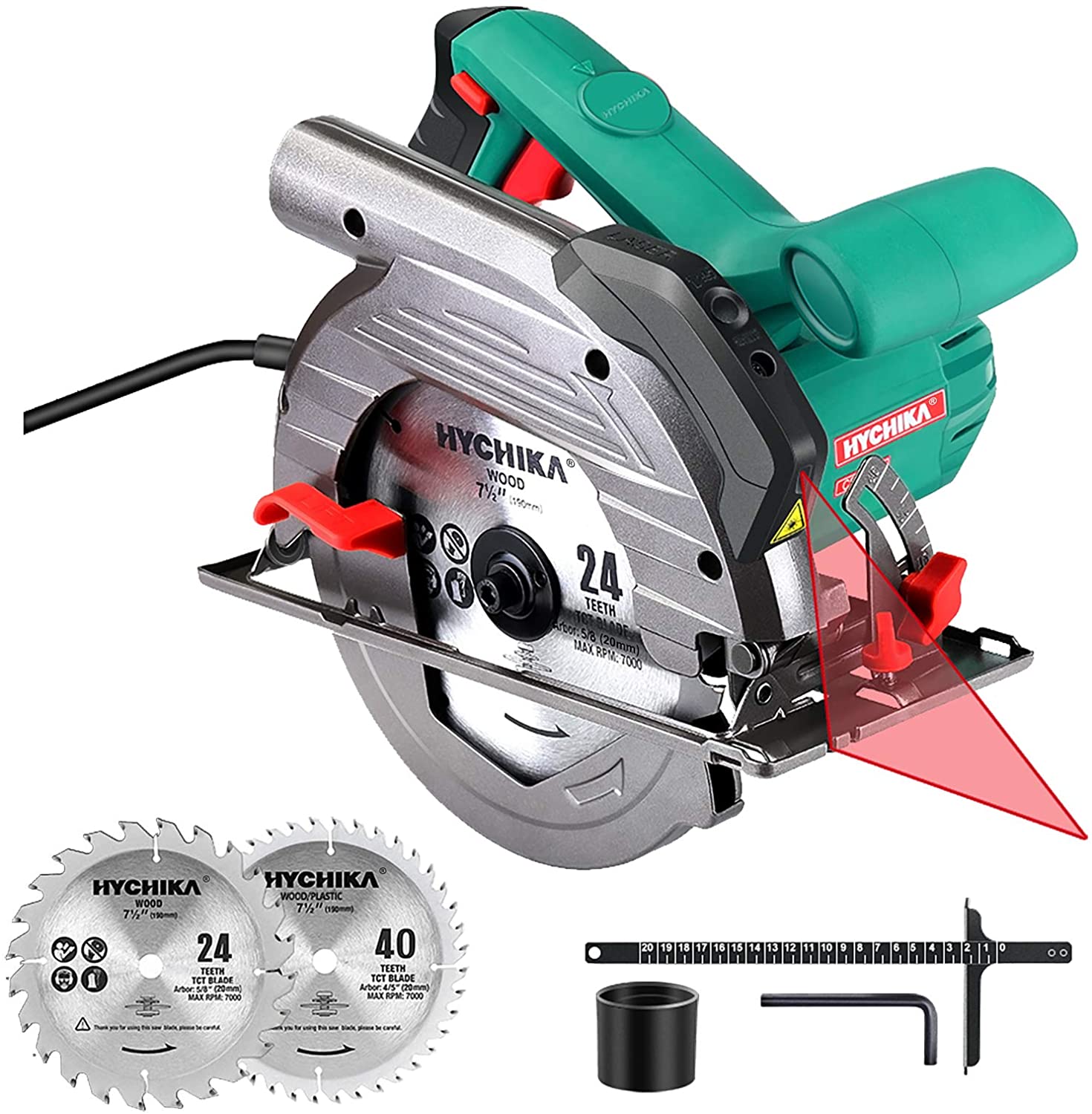 HYCHIKA Hand Circular Saw 1500W 4700RPM Max
Different cutting angles can be set. The cutting angle of 90 ° can reach a cutting depth of 65 mm. The cutting angle of 45 ° can reach a cutting depth of 45 mm.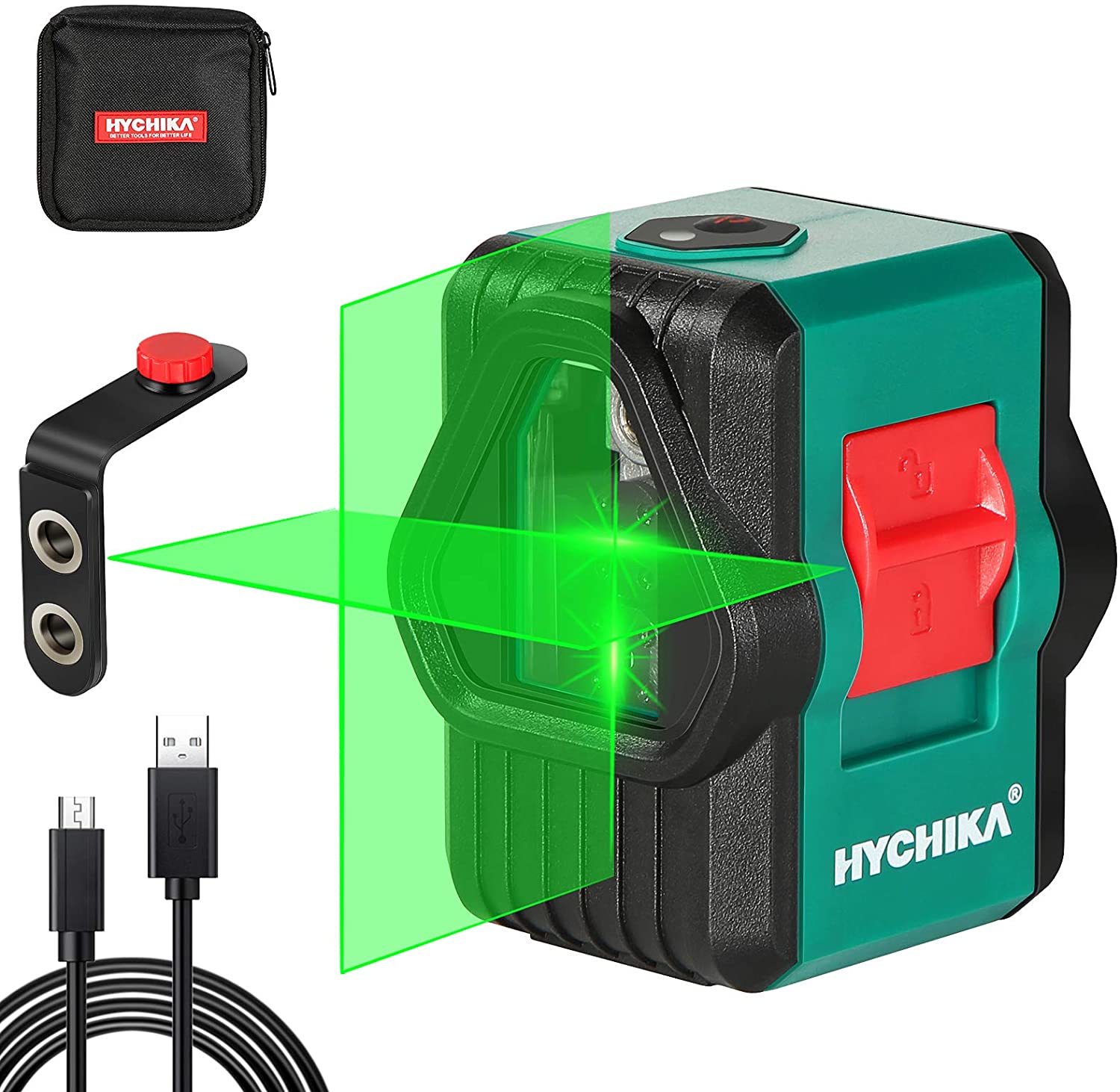 HYCHIKA Cross Line Laser 30 m
Self-leveling Green Line Laser 360 ° switchable horizontal / vertical / crossline with magnetic holder, IP54, USB charging and protective cover.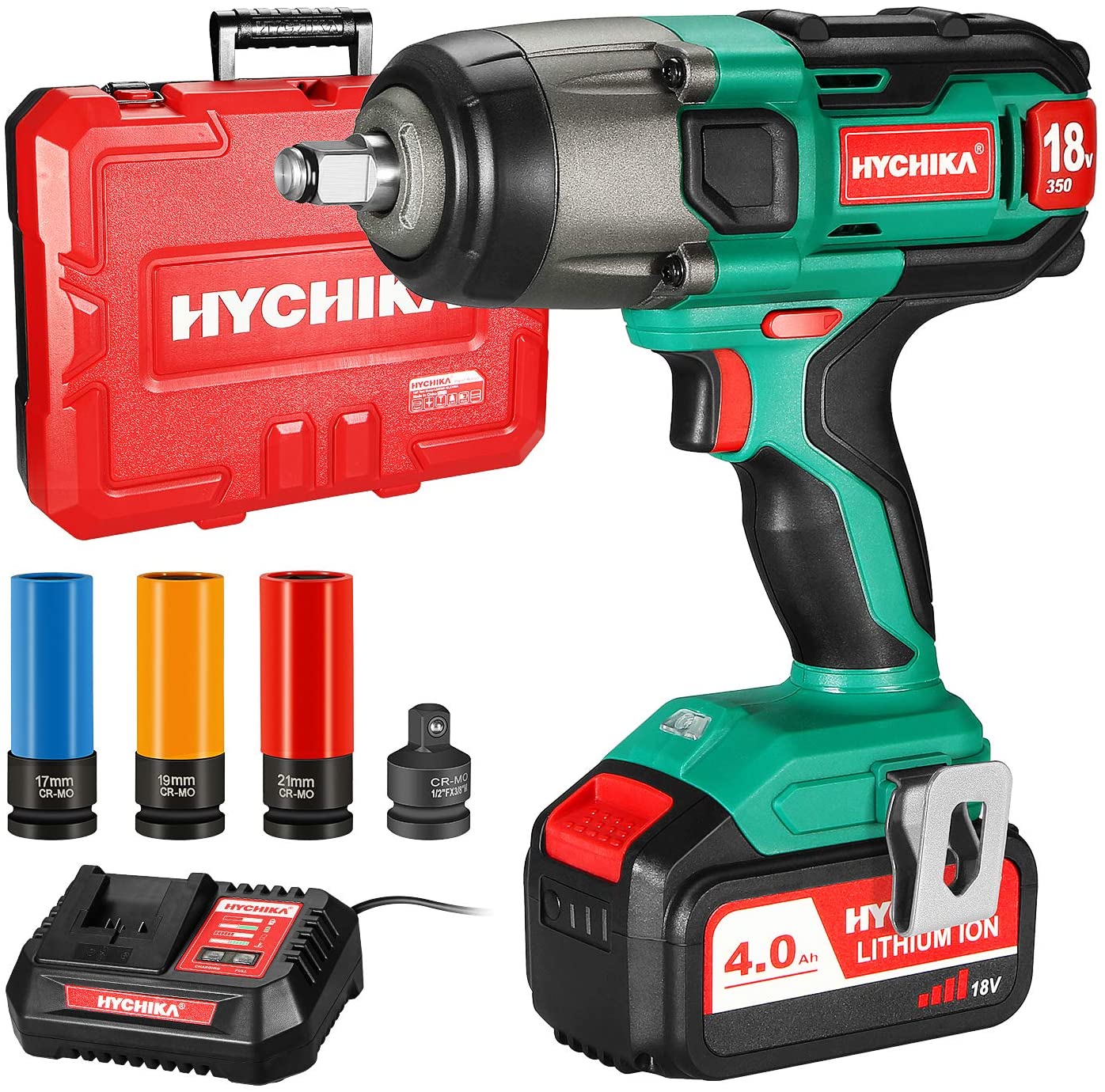 HYCHIKA 350N-m impact wrench
Cordless impact wrench, with 4.0 Ah 18 V battery, 3000 IPM impact frequency, 3PCS sockets for 17/19/21mm, adapter for 10 mm mandrel and storage box for wheel screws.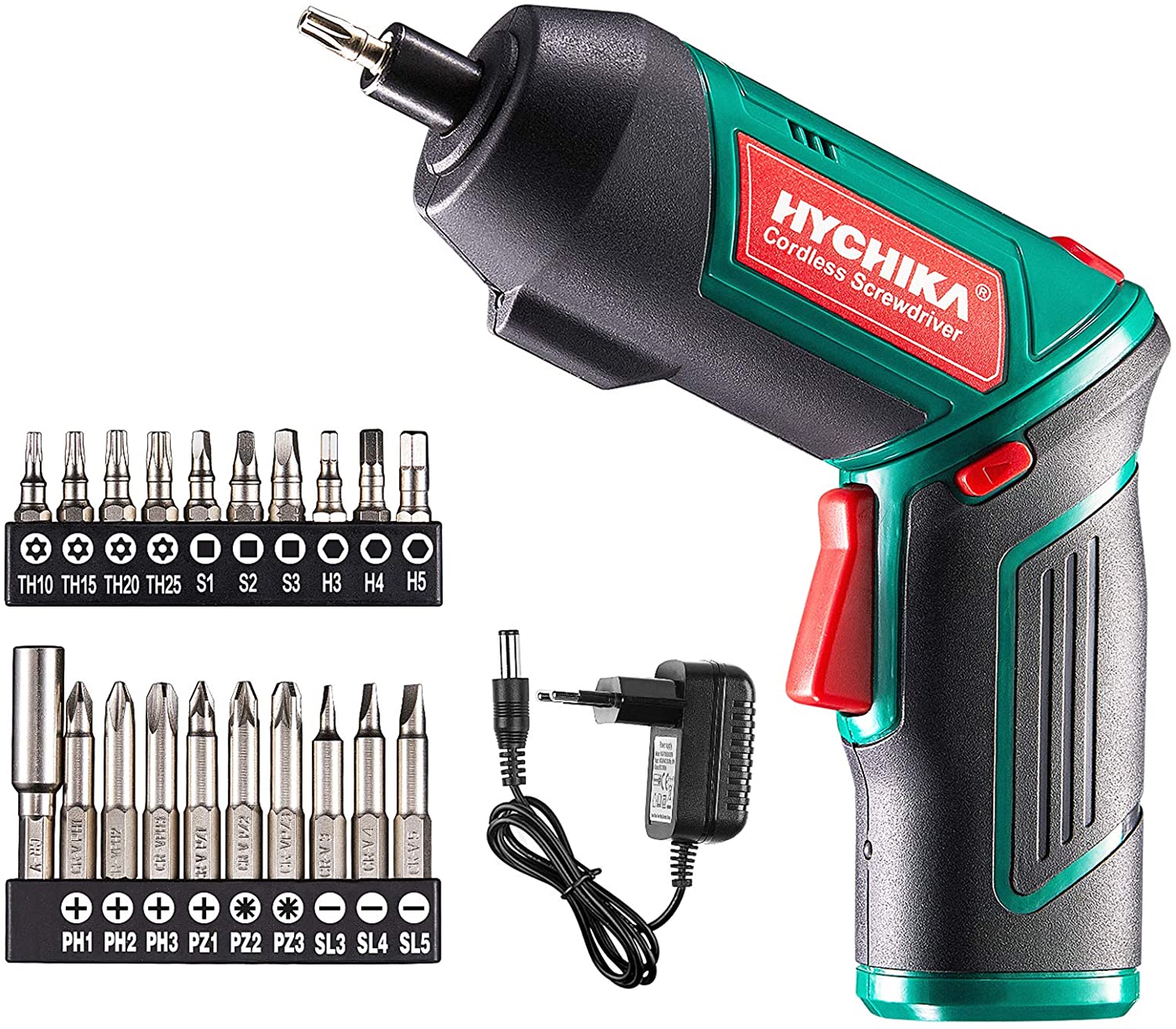 Cordless screwdriver, 6N-m and 2000mAh
With 19 bits and 1 extension rod, it is suitable for hanging and adjusting pictures, assembling furniture, fixing toys and repairing electrical appliances. The spindle has a self-locking function that provides higher torque when used manually.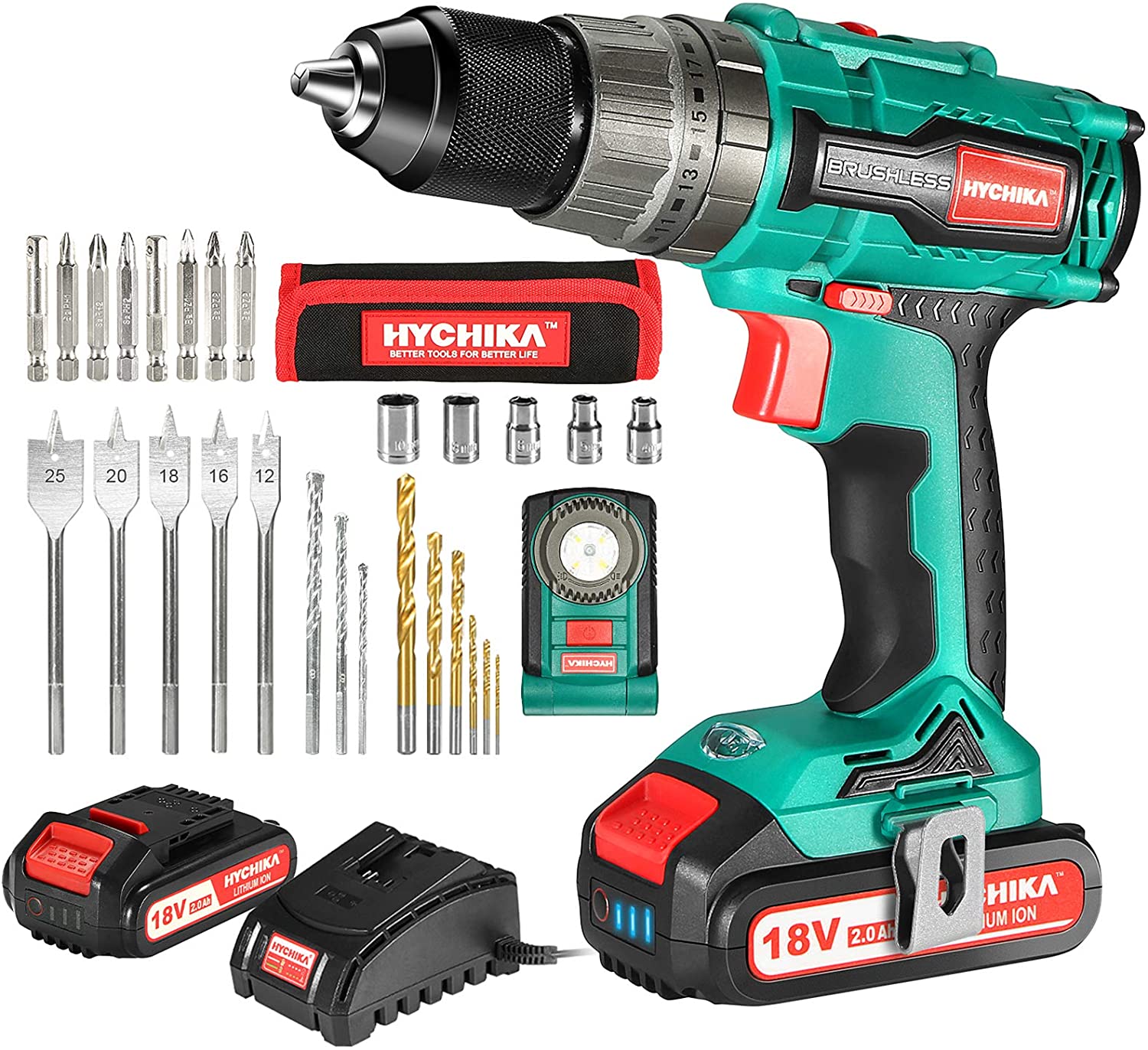 Cordless screwdriver 18V, HYCHIKA 60Nm
The cordless screwdriver has a 2-speed gearbox with speeds: 0-400RPM and 0-1500RPM, impact frequency: 0-6400 and 0-24000BPM, thus is best suited for the wide applications of drilling and screwing. With a 2A fast charger, the full battery charging time is 1 hour.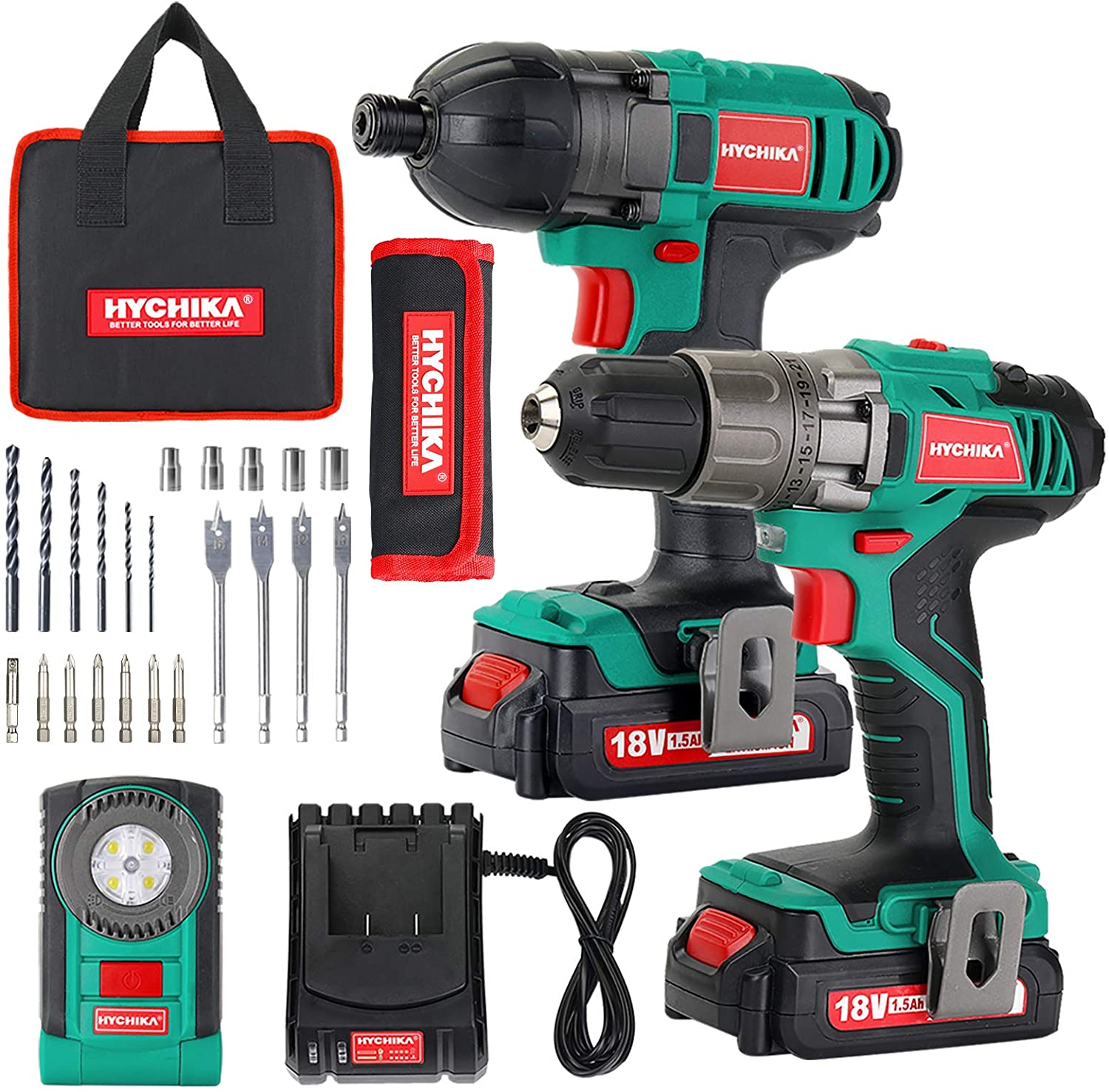 Cordless screwdriver 18V 2200 rpm
 HYCHIKA Powerful Drill Kit can be used for drilling wood, metal, plastic and is therefore ideally suited for the wide range of applications of drilling and screwing.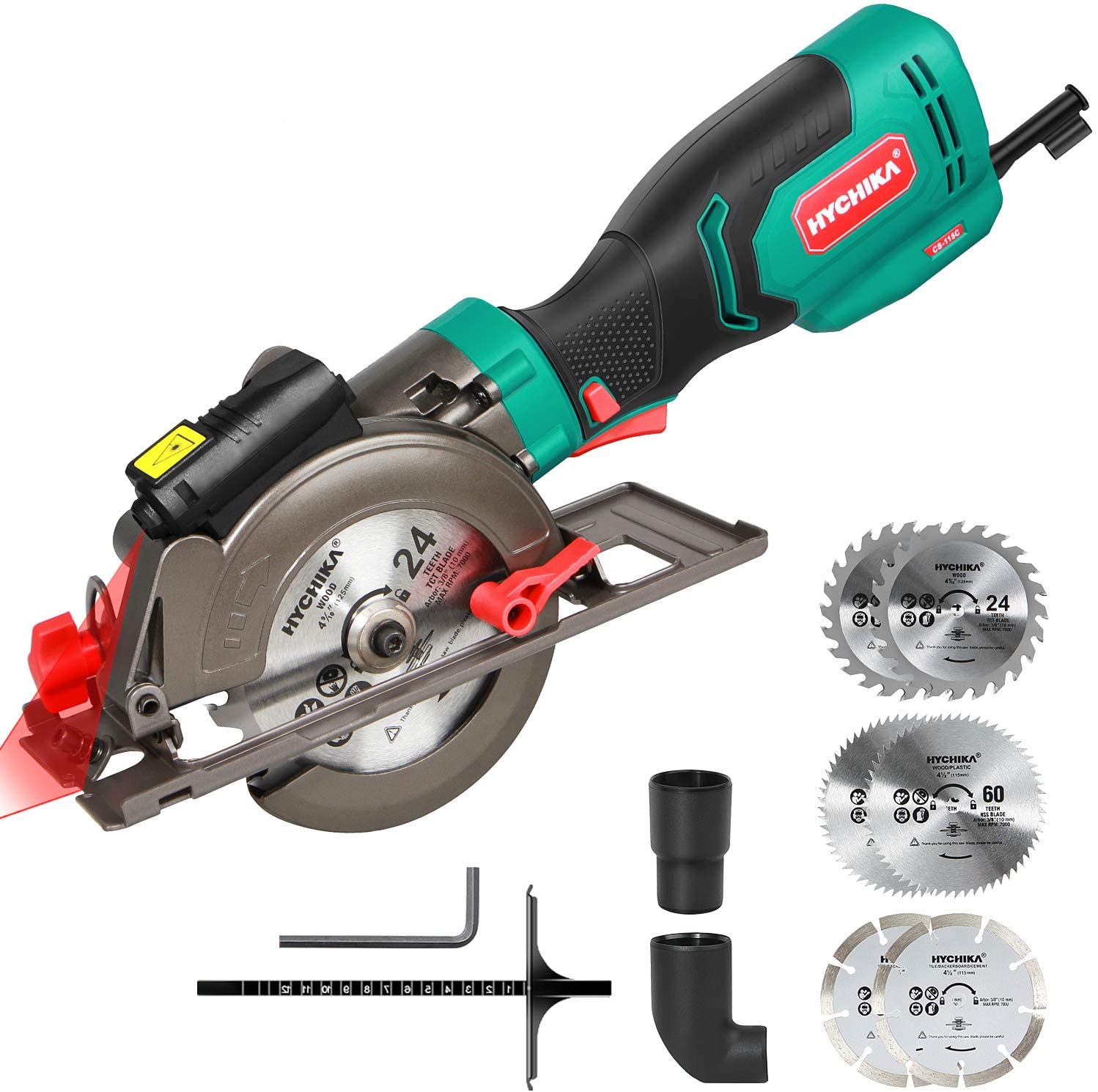 HYCHIKA 750W circular saw 3500U
The double circuit breaker prevents accidental opening of the machine and ensures safer cutting operations and greatly improves cutting safety. Includes vacuum cleaner adapter for a clean workplace.

OFFERTE
Hole saw, HYCHIKA 19 PCS hole saw kit with 13 saw blades 19mm-152mm, 2 arbors, 2 drill bits, 1 mounting plate, 1 hex key, ideal for drilling soft wood, PVC board and plastic board.
| | |
| --- | --- |
| Now: | 19,99 € |
| Offer price: | 14,40 € |
Reciprocating saw, HYCHIKA 18V battery reciprocating saw with 2×2000 mAh batteries, with variable speed from 0 to 2800 RPM, 4 saw blades, quick charger, LED light, Ideal for cutting wood and metal.
Price

79,99 €

Offer price:

63,99 €

 
Cordless screwdriver, 6N-m Max. Torque HYCHIKA 2000mAh 3.6V Li-Ion battery with 36 accessories, LED light and flashlight, ratchet wrench, charging adapter with USB cable and storage box for screws.
| | |
| --- | --- |
| Now: | 25,99 € |
| Offer price: | 18,57 € |
Cordless Screwdriver 12V with 2x1500mAh Batteries, HYCHIKA cordless drill driver 30Nm Max. Torque, Quick Charge, 4PCS Flat Drill Bit, 6PCS Twist Drill Bit, 6PCS Screw Bits, 5PCS Socket, Carrying Case
| | |
| --- | --- |
| Now | 49,99 € |
| Offer price: | 39,99 € |
Cordless screwdriver 18V 35Nm and impact wrench 160Nm, HYCHIKA combination drill, 2X1.5Ah batteries, with 22 pieces accessories, LED light, belt clip, 1H quick charge and bag to screw.
| | |
| --- | --- |
| Now: | |
| Offer price: | 71,99 € |